Description
Mantis Blackbeard X
AR DRY FIRE TRAINING SYSTEM
Get the most realistic training with your AR, using your trigger, your grip, and your sights, with the Blackbeard Auto-resetting Trigger System. No alteration to your trigger pull and no alteration to the reset equals meaningful dry fire reps that translate directly to your live fire performance. Also important: no more having to run the recharge handle between every shot, so no training scars or development of improper muscle memory. Blackbeard's optional laser indicator further enhances your training with visual representation of where your "shots" land, as it fires down the barrel with every press of the trigger.
Quick and easy to install, Blackbeard replaces your bolt carrier and magazine, making for simple transition from work to play and back again. The magazine battery pack is good for 100,000 shots per charge; we'll let you do the math on the obvious cost savings versus your favorite ammo. Finally, the Blackbeard is rated to reset as quick as 10 shots per second, so once you're ready to rock so too will be your gear.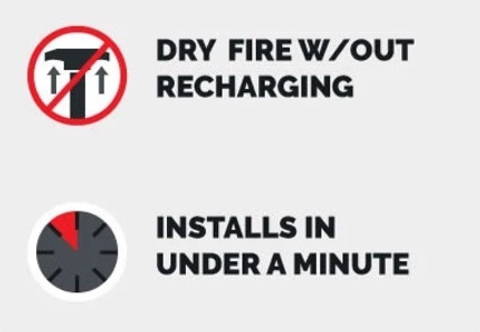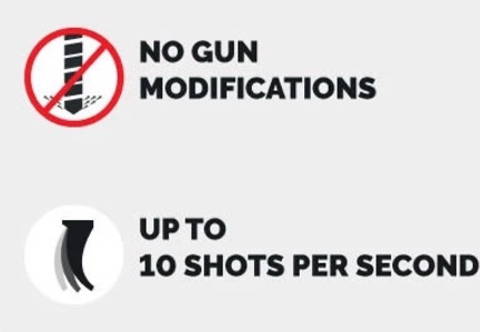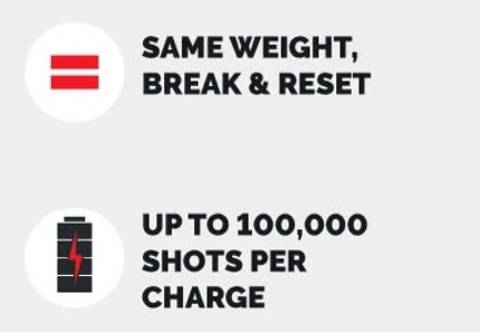 Blackbeard's variety of laser options provide an extra layer of feedback during your training. Not only does this allow you to see where your shots land on your own, it can also pair with our Laser Academy training system for deeper interactivity and performance assessment. Laser Academy's practice modes and targets add movement, timing, and scoring to the equation for dynamic sessions that greatly enhance the quality of your trigger time, every time.
UNLEASH MORE WITH BLACKBEARDX
The Mantis Blackbeard X combines the two most powerful training platforms available – the MantisX and the Mantis Blackbeard. Additionally, it unleashes a completely new capability that the world has never seen before: in-depth dynamic shooting analysis. BlackbeardX goes far beyond a shot timer – it includes motion-based analysis of your efficiency in a high-speed, multi-target engagement. It analyzes your economy of motion across multiple dimensions, giving you real-time feedback on where and how you can improve your dynamic shooting.
Genius? Yes. Complicated? No. The BlackbeardX connects to the existing MantisX app via Bluetooth, and gives you access to all the drills and courses you are already accustomed to. Additionally, new drills are unlocked and displayed automatically when connected to a BlackbeardX.
Each drill gives you a score (0-100) based on a combination of three factors:
1) On-target delay. Most shooters delay on target for longer than they need to. This metric tells you exactly how long you delay – and how much faster you could go with the same level of accuracy.
2) Over-travel. Multi-target transitions are often accompanied by moving the gun past or through a target before coming back to take the shot. BlackbeardX quantifies the egregiousness of the over-travel movement.
3) Transition path. The most efficient path between two targets? A straight line. Deviate from that path, and your score decreases. The more efficient the path, the more effective the shooting.
Combining these three metrics with a visualization of your shooting scenario crystallizes understanding we never had access to before. We can't wait to see how quickly you can improve using the BlackbeardX.